Good morning one and all,
Its 920am here and its a beautiful day.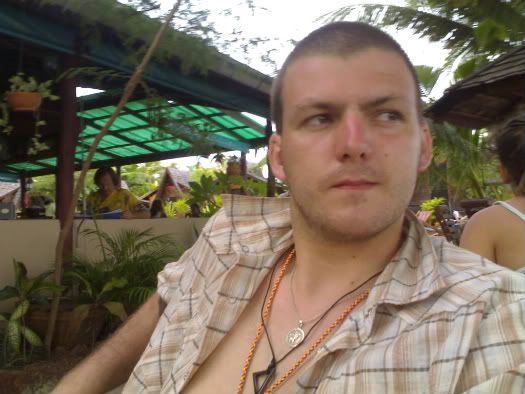 I think I might go and laze by the pool for a bit actually.. so that should be cool.
In other news – I'm a bit concerned about the cash flow situation – so I decided yesterday to checkout today and then travel up to Bohput this arvo, check in somewhere cheap and then go to KS Airport from Bohput. Which will save me as least half of what I'd be spending if I stayed here..
BUT – it transpires that I may have to give 24hrs notice before I can check out. Which could really stuff up my plans.. BUGGER. BUGGER. BUGGER.
I'm just waitin' for Nadia (the Guest Relations Manager) to turn up so I can discuss it with her.. wish me luck!
I guess next time you'll hear from me I'll be en route back to sunny Twickenham.
So – until then.
( maybe! )